ABOUT SEBASTIÁ VIDAL COMPLETED WORK THE MESTRES D'AIXA CONTACT
Completed work and projects:
Sebastian Vidal of BARQUES DE FUSTA has worked on the following boats:
MEMPHIS OF DARMOUTH
The Memphis of Dartmouth is an impressive 62 ft. ketch built in 1928 by James Miller & Sons. BARQUES DE FUSTA has carried out carried out maintenance work and repairs on the hull and recuperation of the original deck, as well as cabin modifications, bowsprit and mast repairs and new bowsprit. More about this project: bewater.org
MERCEDES
BARQUES DE FUSTA has recently launched a completely new traditional mallorcan 5,85 metre carvel built lateen sailed Llaüt.
ROSAMARINA
The Rosamarina is an 11 metre with raked bow and rounded stern built in Murcia and has had 5 metres of stern completely reconstructed.
SANT MIQUEL
The model or type of boat is "Gussi" Mallorca a traditional boat, 3.45 meters long and 1.4 meters wide and a depth of 0.55 meters, these are technical measures.
The work that has been done is a complete and true to the original design restoration.
TRUE STORY
Restoration of the vessel, measures 7.2 meters in length, 2.4 meters wide.
Boat charter aimed been working.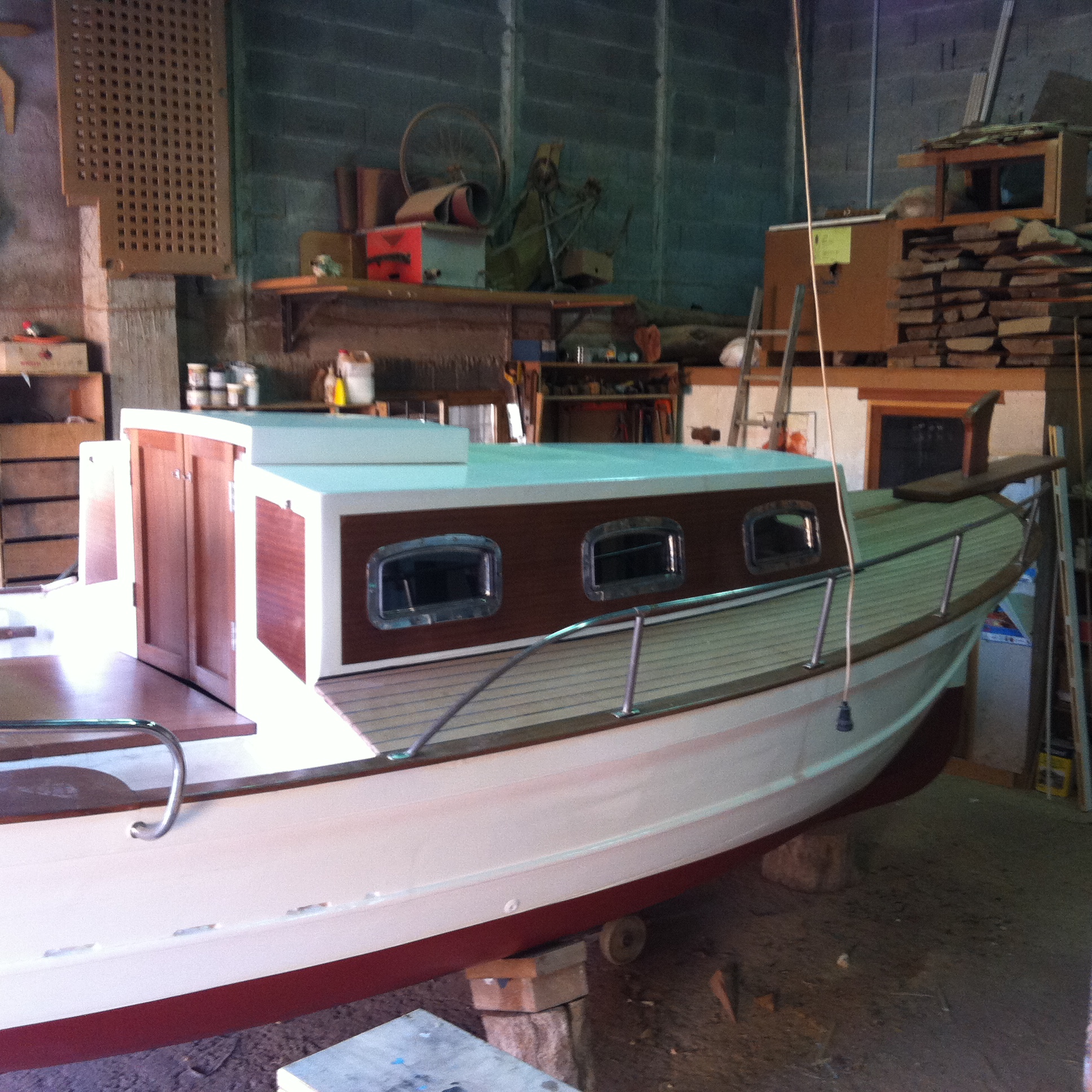 The work we have done are furnitures and floor inside and outside the boat.
BARCA SAMBA
BARQUES DE FUSTA has carried out maintenance work on the turkish built gulet (schooner) "Samba".
The work we have done is to change the cover.
LA BALEAR
La Balear is an old lateen rigged trawler built in 1929 declared "Bien d'Interés Cultural" (a listed boat) by the Council of Mallorca in 1998. The restoration of this boat began in january 2000 and was officially relaunched in june 2004. The restoration Sebastian Vital worked on the cabin and the entry port and interior. This boat is presently on show at her moorings in the Port of Palma de Mallorca
DRAGONERAS
The dragoneres are a series of plywood construction lateen rig dinghies built by the Mestres d'Aixa School Workshop for entry level competition for young sailors.
CERVANTES SAAVEDRA
Maintenance work has been carried out on interior, topsides and deck. The Cervantes Saavedra is a norwegian built ice-braker schooner-brig that featured in the succesful Antena 3 "El Barco" TV series. Antena 3 televisión.
The dinghy used to ferry the eliminated competitors back to the shore was wholly built by BARQUES DE FUSTA.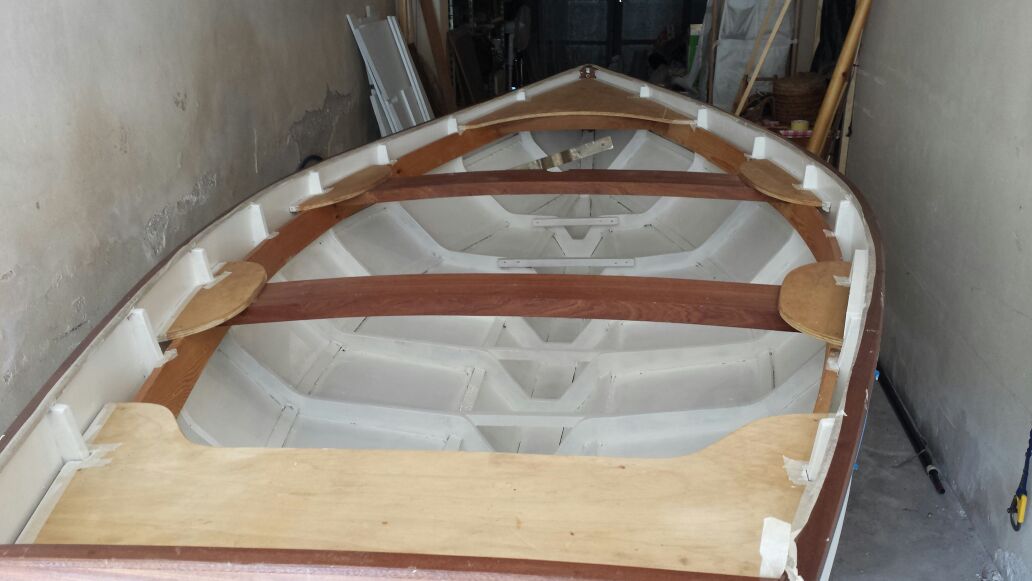 BIENVENIDO
The "Bienvenido" 1955 traditional 5,85 metre mallorcan carvel built lateen rigged Llaüt based in the Port of Soller. BARQUES DE FUSTA has carried out the complete restoration of the pinewood planking as well as the skeg, stem and stern posts
UEP
"Uep" is a 55 year old mallorcan "bot" dinghy. Bow replacement and maintenance work carried out by BARQUES DE FUSTA.
BARQUES DE FUSTA has also done maintenance and repair work on quite a number of boats such as the Brandó, S'Alga, Bernardino, Margarita, Seherma,...as well as restorations of the San Miguel, Virgen de Gracia, Bonança 2ª, Keta,...as well as new construction of llaüts, light dinghys and tenders.